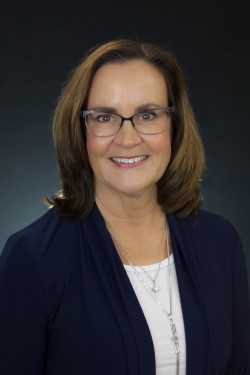 Lori Siders
Since 1999 Lori Siders has been providing buyers and sellers with high quality service in the real estate profession. As the licensed broker/owner of Siders Premiere Properties, LLC, Lori has attained a level of expertise and education that has helped her acquire and maintain the respect of not only her clients, but her peers as well. Lori is a member of Indiana Regional MLS (IRMLS), which allows her to stay on top of information on listings in a majority of Indiana Counties, including Wabash, Grant, Miami, Huntington and Kosciusko Counties. She is licensed to show homes in the entire state of Indiana and is a member of the Realtor Association of Central Indiana. Lori currently serves as a Director for the Board of RACI (Realtor Association of Central Indiana). I have served on various committees during my tenor as a Director. Lori previously served on the Professional Standards Board, and the Board of Directors for CIRMLS. She is a member of Indiana Association of Realtors and the National Association of Realtors.
In 2013 Lori was the #1 selling agent in Wabash County according to the Central Indiana Regional MLS. Siders Premiere Properties was the #2 selling office. This was huge for only being in business one and a half years and at the time only one agent. Lori continues to be ranked as one of the top selling agents in Wabash County. After 10 years of being in business, Lori was ranked as the #1 selling agent in Wabash County 8 of those 10 years and #2 the other 2 years.
In listing or selling homes, Lori's strong conviction of, "honesty is the best policy" has been at the center of her business. "I want to make the buying or selling process as pleasant as possible for my client, that's why I adhere to the strictest code of honesty. That way there are no surprises for either party." Lori has been a lifetime resident of Wabash County and loves her home. "My friends and family are here. This has been a great place to grow up and raise a family, and so many of my clients have become friends as well!" She is a member of Urbana Yoke Parish Church and has been active in GAP Ministry, participating in three mission trips. "God has truly blessed my life. I want to give something in return for those blessings."
You can call Lori at (260) 571-5568 or email her at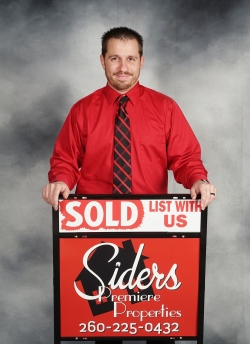 Brandon Brindle
Lori Siders Managing Broker and Owner of Siders Premiere Properties would like to welcome Brandon Brindle as an Associate Broker to our office.
Brandon is a member of the Indiana Regional MLS (IRMLS), Realtor Association of Central Indiana, Indiana Association of Realtors and the National Association of Realtors. Brandon holds a degree from Indiana University in finance and economics. For the last 10 years, Brandon has worked in the private sector. In January of 2021 Brandon went full time real estate including purchasing and managing several rental properties in Wabash, Miami and other surrounding Counties.
Brandon is originally from Peru, but has been a Wabash resident since 2016. During his downtime, Brandon loves to go hiking and running with his wife Christina and their dog.
Whether you are buying, selling, or investing, Brandon would love the opportunity to meet with you and discuss your goals. Brandon believes the greatest asset a real estate broker can have is the ability to listen and accurately assess each client's needs. Working as your partner through each step of the process, he will allow you to feel confident that you have all the information you need to make the right choice. Give Brandon a call at (765)469-4086 or email him at .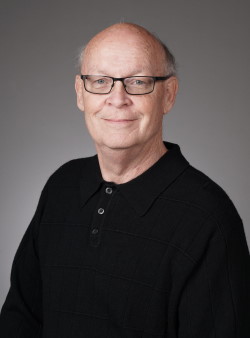 Lynn A. Yohe
I have lived in Wabash my entire life and have a strong love for this community. I graduated from Wabash High School and received an Associates Degree in Business Administration and Finance from International College in Ft Wayne I then went to work for TSC Stores and managed the local store for 17 years. During that time, I also received my real estate license in 1979. I have been very active in the community and real estate industry. I have served on the Board for the Wabash County Chamber of Commerce and I am a past President, I am a past president for the Honeywell Golf Course Board of Directors I am a past President of the Wabash County Association of Real Estate and was Realtor of the year in 1995. I was also a past President of the Central Indiana Realtors Association. I currently serve as President of The Redevelopment Commission for the City of Wabash.
I am also a member of the Indiana Regional MLS (covering most of the state of Indiana), Realtors Assoc of Central Indiana, Indiana State Assoc of Realtors and the National Assoc of Realtors.
I have been married to my wife Sharon for 46 years we have 1 son, 2 grand children and 2 great grandchildren. I enjoy doing remodel work on our home, and playing golf when possible.
Give me a call and have me put my 43 years' experience in real estate to work for you. I can be reached on my cell phone at 260-571-4722 or by email at .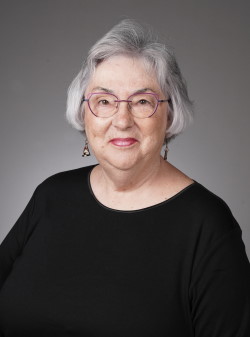 Sharon Yohe
No matter your real estate need, I can help you through it. The 40+ years of full time real estate experience has given me the ability to be calm and help you to work through the wrinkles that can occur in any given transaction. From the stress of qualifying to the search of the home, through the offer and loan process to, finally closing and possession. I will always work to give you sound advice and help you see all sides to make your transaction as stress free as possible.
A little about me. I am a transplant to Wabash in 1970. I have loved it since day 1. My son grew up here and graduated from Wabash High School. He still lives in Wabash today. I am a 50+ year member of the Christ United Methodist Church. I enjoy Family, Friends and Community. I have served on many committees social and professional.
I look forward to the future, making new friends and clients. Hope that you will consider me in your choice of Real Estate Agents serving the Wabash Area.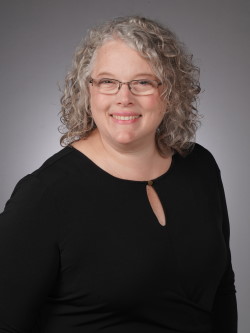 Amanda Zumbrun
Amanda is a member of the Indiana Regional MLS (IRMLS), and the Realtor Association of Indiana. She is also a member of the National Association of Realtors, and the Indiana Association of Realtors. She holds a Bachelor's Degree in Business Management and Organizational Development from Mount Olive College in North Carolina. She has worked in real estate as a real estate paralegal and currently also works as a Property Manager for Bright Door Rentals in Wabash, IN.
Amanda originally hales from Wilmington, NC, but has lived in Central Indiana for the past 16 years and has loved raising her family here. She lives in Wabash with her husband and two school age children, but is actually the mother to 11. She enjoys the outdoors, hiking, kayaking and loves reading a good book. She has been a member of The Church of Jesus Christ of Latter‐day Saints all of her life and loves living a Christ-Centered life of service.
Amanda is excited to assist her clients with buying, selling, or investing. She has a strong commitment to honesty, and is very service oriented. She is excited to help other's reach their real estate goals and follow their dreams to home ownership. If you are buying, selling, investing, or looking for a rental she will be happy to help. She is looking forward to partnering with you on this journey. Feel free to contact her at 260-228-0470 or send an email to .